Choose a job in UNIQA GSC
QUESTIONNAIRE

We speak the
language of teamwork, flexibility
and progress.
Join our team and work for the Top Employer 2020.
See job offers
Already 25 years
with the UNIQA GROUP
UNIQA Group Service Center Slovakia, spol. s r.o. (hereinafter referred to as the "UNIQA GSC") is a subsidiary of the Austrian insurance concern UNIQA Insurance Group.
UNIQA GSC provides administration of insurance contracts and processing of insurance claims as well as IT services for the Austrian group UNIQA. The company attaches great importance to creating a modern working environment combined with team spirit, quality guarantee and stability.
1996 March
The establishment of InsData spol. s r.o., by separating from Otčina insurance company.
1996 September
The commencement of the activities of InsData at Farská ul. 30 in Nitra.
Number of employees: 11
2007 October
A new registered office of InsData at Palárikova ul. 3 in Nitra.
Number of employees: 84
2010 October
Expansion of premises at Mostná ul. 70 in Nitra.
Number of employees: 310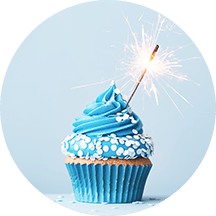 2016 May
InsData celebrates 20th anniversary. The number of employees reached 407.
2017 January
InsData introduces a new and stronger name - UNIQA Group Service Center Slovakia, spol. s r.o. to the market.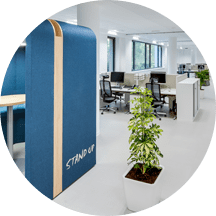 2018 October
Another UNIQA GSC branch at Mostná 54 with 190 employees (CBS unit - Health Insurance Department).

AWARD THE BEST EMPLOYER
1. place in "Shared Services Centres" category
2019 October
New branch in Prešov
2021
UNIQA GSC is one of the most important employers in the Nitra region with a positive prospect of further growth.
650 employees
25 years on the market
More than 650
employees
4 locations
in Nitra
1 location
in Prešov
38 years
median age